CLIVE TEARE, MARIANNE MACDONALD and CLAIRE DUGGAN We specialise in treating clients for a wide range of conditions and ailments. A variety of mind coaching and body therapy techniques are used to empower your mind and restore the body so you are fit and well, and feeling in control of your life. Are you seeking effective, lasting changes in your body and/or mind? If so, you've come to the right place. Do you want to make changes in how you think, feel and behave, but don't know how? Experiencing Mind Coaching (using NLP, hypnotherapy and mBIT) gives you the tools to overcome limitations and really fulfill your potential. Or perhaps you'd like a pain-free, flexible body? Neuromuscular Massage Therapy (NMT) effectively treats the source of those nagging aches and pains, allowing you to live life to the full. Sports and relaxation massage are also available. If you have any questions please call 09 810 7131 or text 021 0232 5558. We look forward to seeing you soon.
Clive Teare
Mind Coach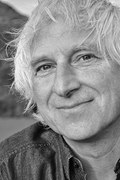 Clive is an NLP Master Practitoner, Clinical Hypnotherapist and Certified mBIT Coach. He is a certified practicing member of the NLP Association of NZ.
Marianne
Neuromuscular Massage Therapist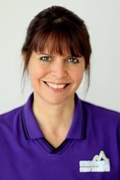 Marianne Macdonald, MSc; Certified Neuromuscular Therapist; Dip Therapeutic Massage.
Bethells Valley, Waitakere, Auckland
09 810 7131 or 021 0232 5558
Monday

Tuesday

Wednesday

Thursday

Friday

Saturday

9:00am - 8:30pm

9:00am - 5:00pm

9:00am - 5:00pm

9:00am - 8:30pm

9:00am - 5:00pm

8:00am - 4:00pm